Lindsay Raoufi, B.Sc., D.D.S.
Dr. Lindsay Raoufi is a General Dentist at Village Lane Dental Centre in Okotoks.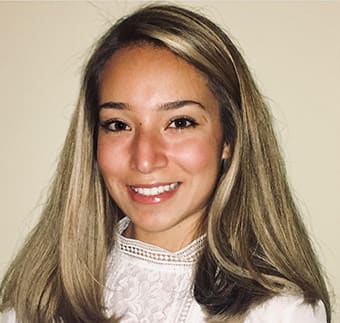 Like many other dentists in our area, Dr. Lindsay Raoufi is very compassionate, gentle and caring towards her patients. She loves getting to know her patients and treats them like her own family. Lindsay really tries to not only care for her patients' oral health but she also really wants her patients to understand the important connection between oral health and systemic health. She is an attentive listener and what makes her the happiest is building trusted relationships with her patients. She understands that the dental environment can evoke stress and anxiety but she tries her very best to make her patients feel comfortable and cared for.
Lindsay completed her undergraduate degree at the University of Toronto with a double major in Neuroscience and Psychology. She then obtained her Dental Surgery degree at the University College Cork in Ireland. On her spare time, Lindsay is always looking for the next race to run, enjoys spending time with her family and drawing is one of Lindsay's greatest hobbies.